Name:
Sarah Kayleigh Burton
Nicknames:
None
Titles:
Corporal Burton
---
Physical Description-Age:
24
Sex:
Female
Height:
5'8
Weight:
123 lb
Eyes:
Blue
Hair:
Brown, slightly reddish.
Body/Physical Appearance:
A slightly tall woman with large blue eyes, short reddish brown hair with bangs in a small ponytail.
---
Clothes:
-Arklay Sheriff Deputy Uniform: The uniform consists of a tan collared shirt with brown epaulets/shirt pockets and brown straight leg trousers with a tan stripe down the leg, with black police boots, black utility/duty belt with gold belt buckle and a shoulder mounted radio handset. A denotation of rank is displayed on the collar of the uniform. Both shoulders of the shirt display the Arklay Sheriff's Dept. patch while a US flag and badge is displayed on the front of the shirt.
A black kevlar utility vest is sometimes worn over top with 'SHERIFF' printed in yellow on the back of the vest with pouches for ammunition on the front. She wears with it a pair of sunglasses, and a watch on her right wrist.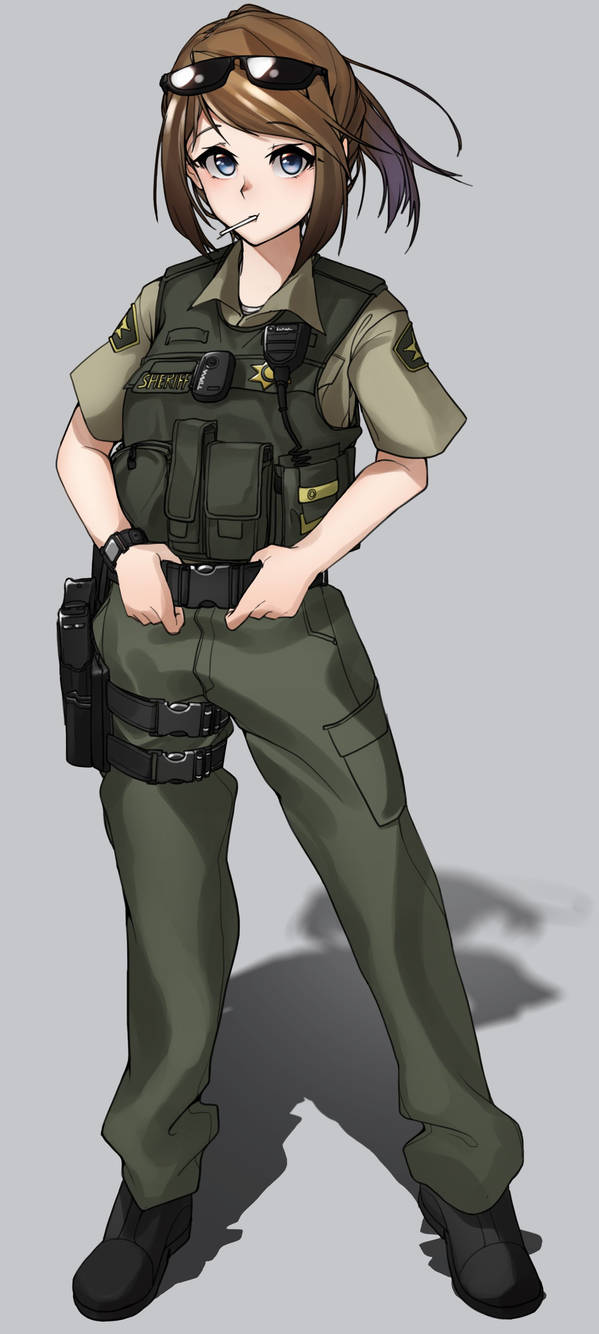 -Casual: A dark blue spaghetti string tank top with cleavage cutout, yellow short shorts, pastel pink socks, blue and white sneakers.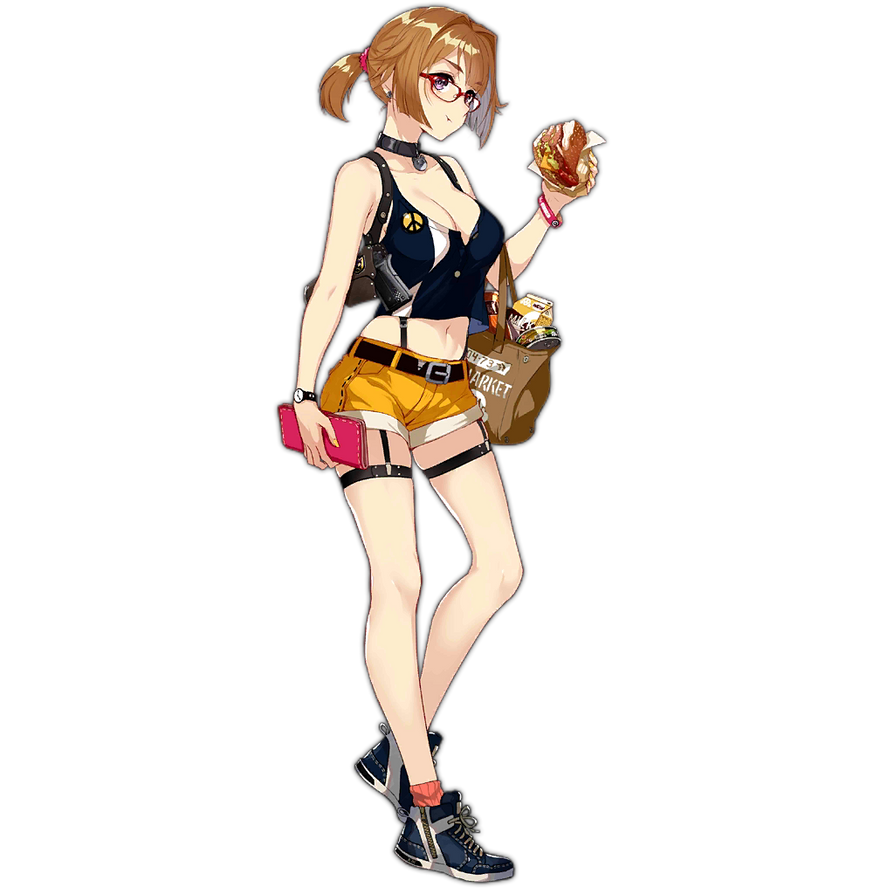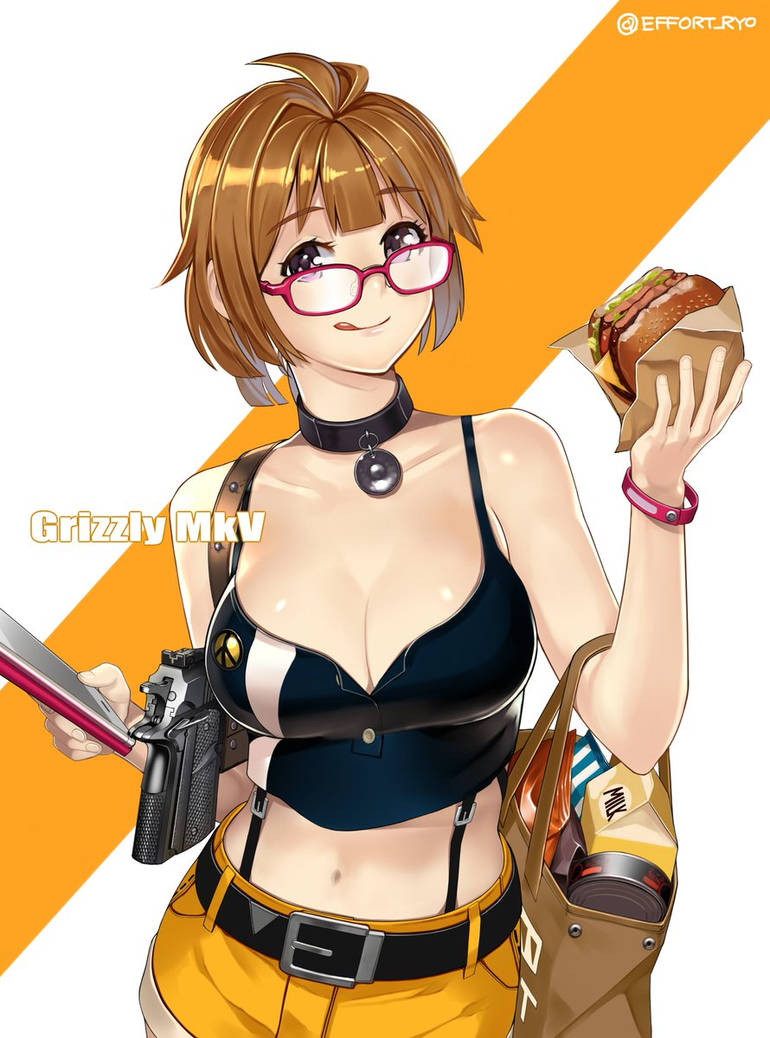 ---
Background-Hometown:
Raccoon City, Illinois
Nationality:
American
Alliance:
Arklay County Sheriff's Department
Employment:
Arklay County Sheriff Deputy
Rank:
Corporal
Sensei/Instructor:
Illinois Sheriff Academy
Instructed:
A handful of newer Deputies
Relationship Status:
Single
Medications:
None
Allergies:
None
Health Background:
Healthy
---
Inventory:Valued possessions:
Grizzly MK V: A 1911 style handgun with a 6.5' barrel and seven round magazine, firing the .50 AE cartridge.
Possessions:
Notebook, Sunglasses, Pen, Lighter.
Weapons:
Glock 17 Handgun, folding knife.
Items/Equipment:
Handcuffs, Radio and handset attachment, Maglight.
---
History:
A Deputy of the Arklay County Sheriff's Department. Sarah Burton is a lifetime resident of Raccoon City, and is a member of the NRA and local gun club frequented often by another notable Burton, though there is no family relation between them aside from being acquaintances. She is also on friendly terms with other police officers like Ben Winters, Damian Handy, and Samantha Kamura to name a few.
Her prized possession is a Grizzly Mk V handgun that belonged to her brother who taught her everything she knows about firearms, and keeps the weapon in her glovebox to bring around and show it off to her coworkers and fellow members at the Gunclub.
She looks quite young for an officer, which many have pointed out, and one can't really make out her figure when she's in uniform.
---
Misc.-
---
Skills:
-Marksmanship: Sarah's a pretty decent shot concerning firearms and has acceptable accuracy.
-Police Training: She knows how to handle police and paramilitary equipment.
-Tracking: She can make out tracks left by animals and orientate herself when in dense woodland.
-Local Knowledge: She can point out helpful herbs and other medicinal plants that grow in the area, and what to avoid.



Posts

: 4


Join date

: 2019-07-16





Similar topics
---
Permissions in this forum:
You
cannot
reply to topics in this forum